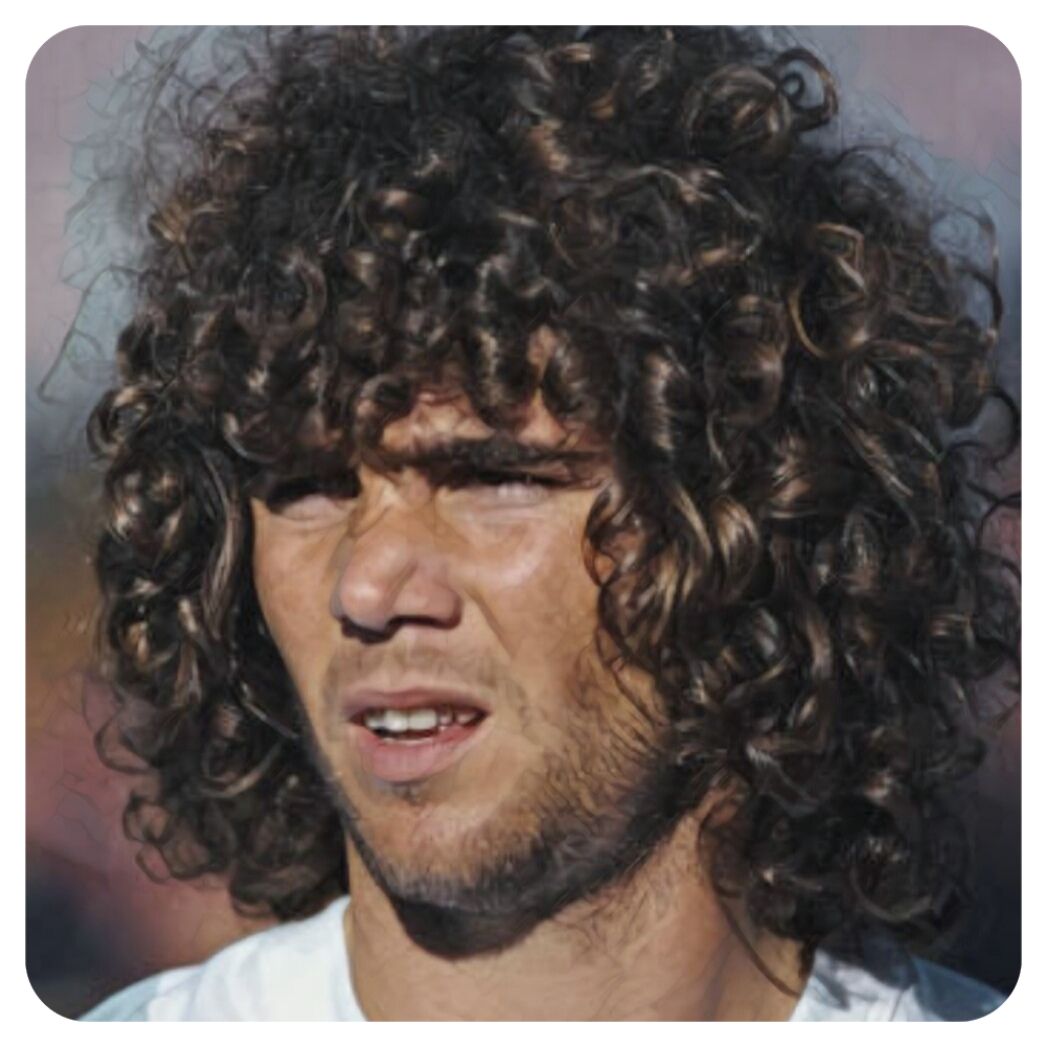 Legendary left-back, world champion in 1978 with Argentina, Alberto Tarantini, nicknamed "Conejo", began his career at Boca Juniors, where he won a National Championship, and a Metropolitano in 1976, and the Libertadores in 1977.
After the 1978 World Cup triumphs, where he was inducted in the team of the tournament, he moved to Birmingham City where he played for one season, ended with relegation to the Second Division.
He returned to Argentina, at Talleres de Córdoba, before moving on to River Plate where he won a Campeonato Nacional and a Metropolitano.
In 1982 he took part in the disappointing World Cup in Spain, which ended with the elimination in the second round. However, Tarantini was among the best of the Argentine team.
In 1983 he moved to France, to Bastia, for a single season and then to Toulouse, where he remained until 1988, obtaining good results such as fourth place in Division 1 in 1986 and third in 1987. He concluded his career at San Gallo in 1989.
In 2015, the AFA inducted Tarantini in the Argentine team of all time.
Name: Alberto César Tarantini
Birthdate: 03/12/1955
Birthplace: Ezeiza
Nationality: Argentina
Height: 180 cm
Position: Left back, Centre back
Nickname: Conejo
ATTRIBUTES:
Technical | Dribbling, Ball control, Crossing, Heading
Mental | Personality, Determination
Physical | Acceleration, Stamina, Running
Tactical | Overlaps
Defensive | Aggressivity, Anticipation, Tackling
Level: Elite/TOP/High/Medium 
LEAGUE STATS:
Boca Juniors
1973 Primera Division – Met 2nd – Nac GS
1974 Primera Division – Met 3rd – Nac 7th
1975 Primera Division – Met 3rd – Nac GS
1976 Primera Division – Met W – Nac W
1977 Primera Division – Met 4th – Nac GS
Total: 179/0
Birmingham City
1978/79 First Division (23/1) 21st
Talleres de Córdoba
1979 Primera Division (13/1) – Nac QF
River Plate
1980 Primera Division – Met 1st – Nac QF
1981 Primera Division – Met 4th – Nac W
1982 Primera Division – Met 10th – Nac GS
1983 Primera Division – Met 18th – Nac QF
Total: 107/4
Bastia
1983/84 Division 1 (29/1) 10th 
Toulouse
1984/85 Division 1 (30/1) 12th
1985/86 Division 1 (33/5) 4th
1986/87 Division 1 (36/1) 3rd
1987/88 Division 1 (31/1) 13th
Total: 130/8
St. Gallen
1988/89 Nationalliga A – 11th
INTERNATIONAL CUPS STATS:
Boca Juniors
1977 Copa Libertadores (12/0) W
River Plate
1980 Copa Libertadores (4/0) GS
1981 Copa Libertadores (6/0) GS
1982 Copa Libertadores (10/1) R2
Toulouse
1986/87 UEFA Cup (4/0) R16
1987/88 UEFA Cup (4/1) R16
NATIONAL TEAM STATS:
1974/82 Argentina (61/1); U23
1975 Toulon Tournament (U23) W
1976 Copa del Atlántico (5/0) 2nd
1977 Copa Félix Bogado (3/0) RU
1978 FIFA World Cup (7/1) W
1981 Gold Cup (2/0) GS
1982 FIFA World Cup (5/0) R2

HONOURS:
Boca Juniors
1976 Primera Division – Nacional
1976 Primera Division – Metropolitano
1977 Copa Libertadores
River Plate
1980 Primera Division – Metropolitano
1981 Primera Division – Nacional
Argentina
1975 Toulon Tournament (U23)
1978 FIFA World Cup
INDIVIDUAL: 
1978 FIFA World Cup Team of the Tournament
1978 World Soccer World XI
2015 AFA Team of All Time 
MOST MEMORABLE MATCHES:
1976 Campeonato Nacional final: Boca 1-0 River
1977 Copa Libertadores Final: Boca Jrs 1-0 Cruzeiro
1978 FIFA World Cup Fin.: Argentina 3-1 Netherlands
1981 Camp. Nacional Final: Ferro  Carril 0-1 River

External link: Calciomondo
VIDEO: 1978 World Cup final